Film Hub Fortnightly – July (pt 2)
21st July 2020
3 Minute Read
In the first of very many weeks, cinemas in the UK and Ireland have started to open up for business. This includes one of Film Hub NI's members, Strand Arts Centre, which will be back on Friday the 24th with a roster that mixes the old and new.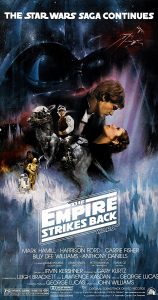 Classic titles that will be showing from the 24th include The Lost Boys (1987) and The Empire Strikes Back (1980). While they will also be showing newer titles such as The Greatest Showman (2017), Trolls World Tour (2020), Shaun the Sheep: Farmageddon (2019), Sonic the Hedgehog (2020), Bad Boys for Life (2020) and Calm with Horses (2019). From the 31st, this line-up will expand with The Wizard of Oz (1939), Paddington (2014), Jumanji: The Next Level (2019), Mad Max: Fury Road (2015) and The Shawshank Redemption (1994).
The Strand will not be shelving its online programme entirely, with a dive into Northern Irish cultural history 'Culture in the Movies' streaming at 8pm on the 24th, But still if you fancy a trip, listings, tickets and social distancing guidelines can be found on their website.
Movie House Cinemas across Northern Ireland have also reopened. For more information on that front see their  website.
Queen's Film Theatre's reopening date is TBC. While screens are dark, however, it continues to be very active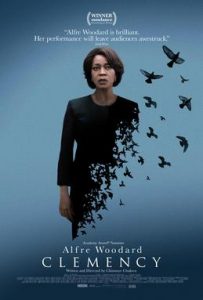 online. They are partners in Bohemia Media's release of Clemency (2019), a critically acclaimed drama about a woman grappling with her conscience and the consequences of working on death row. In purchasing your ticket, you can choose to send 50% of the proceeds to a cinema or a charitable organization of your choice. More details can be found here.
The catalogue at QFT Player has also been updated with the John T. Davis collection. Along with previously added titles such as Hobo (1991), Tailwind (2007), The Uncle Jack (1996), Shellshock Rock (1979) and Self Conscious Over You (1981), you can also watch this veteran Northern Irish filmmaker's duologue investigation into the relationship between fundamentalist Christianity and country music with Power in the Blood (1989) and Dust in the Bible (1989). (Note: Both titles are part of the free collection).
Music is also the theme for the most recent additions to the Player's free collection, with two new documentary shorts from filmmaker Zithelo Bobby Mthombeni (whose other short This Land (2020) is also available). Up Next (2019) is an overview of the current Irish rap scene while Down with Jazz (2017) looks at jazz's presence in Ireland.
From the 24th through to the 26th, the documentary Seamus Heaney And The Music Of What Happens (2019), which features the Northwest poet laureate's surviving family and their recollections of his experiences and work, will be available for free, in partnership with the Seamus Heaney Centre.
While over on the Player's paid collection, you can find You Don't Nomi (2019), a feature length tribute and history to Paul Verhoeven's Showgirls (1995), a film that was once much reviled and through the years, has been increasingly reappraised and loved.