Film Hub Fortnightly – October 2021 (Part 1)
27th September 2021
4 Minute Read
Festival season is kicking off for Northern Irish cinema with the announcement of a sumptuous Cinemagic edition across Belfast and two English based festivals arriving at the Queen's Film Theatre for a stop in their UK wide tours.
First up is the Bristol-based Cinema Rediscovered and their programme of classic 60s and 70s American cinema. Playing on the 1st and the 5th, Two Lane Blacktop (1971) is an existential masterpiece from the late Monte Hellman, starring Warren Oates, James Taylor and Harry Dean Stanton as lonely souls caught up in one long and desperate race. Five Easy Pieces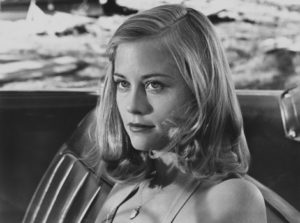 (1970), playing on the 2nd and 5th, features a key early performance from Jack Nicholson as a wild and vulnerable drifter and Klute (1971), playing the 2nd and 6th, stars Jane Fonda and Donald Sutherland in a striking neo noir.
The Last Picture Show (1971), on the 3rd and 4th, stars Jeff Bridges and Cybill Shepherd and follows several alienated lives in a small Texan town, while McCabe and Mrs. Miller (1971), playing on the 3rd and 7th, is a neo-western from the rebel Robert Altman, starring Warren Beatty and Julie Christie as the eponymous chancers. The programme will conclude with two important restorations.
The Story of a Three Day Pass (1968), playing on the 7th, is the debut film from the recently late and very great iconoclast of modern black American cinema Melvin Van Pebbles, while No Place Like Home (1973) brings things south to Jamaica with a drama about an American commercial producer and a local fixer form an unlikely alliance in their search for the former's missing star.
For more details on all QFT screenings, visit their website.
Cinemagic will also be bringing the best of world cinema for young people to Belfast this October with a new edition of their annual festival.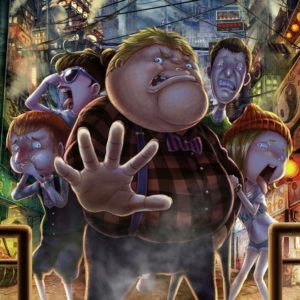 On the 3rd, they return to the QFT with Poupelle Of Chimney Town (2020) a Japanese animation about a young boy who goes on an adventure with a neglected, magical being, and then on the 10th they're showing Absolute Denial (2021), an animated thriller about a brilliant but isolated computer programmer contending with a dangerous AI.
On the 2nd, 3rd, 9th, 10th and later in the month, at venues such as the Odeon and the Ulster Museum, they will be hosting a variety of workshops, screenings, talks and other events. Including Aardman themed animation, storytelling and flipbook making workshops and screenings of family friendly animations such as The Good Dinosaur (2013) and Dr. Seuss's Horton Hears a Who! (2008). More information can be found on their website.
Outside Belfast, Fermanagh Film Club will be continuing their autumn return in the Ardhowen Theatre, Enniskillen with a screening of Ordinary Love (2019), the Ni based drama starring Liam Neeson and Lesley Manville as a couple grappling with ageing and cancer diagnoses, on the 3rd.
The long awaited return of 007, No Time To Die (2021) comes at the start of October with screenings across NI, including at Film Hub members, Movie House and Strand Arts Centre
The London Film Festival will also be coming to the QFT this month, bringing the best of the LFF to our shores. Starting on the 6th with The Harder They Fall (2021), a western based on a true story of an all African-American posse, starring Idris Elba, LaKeith Stanfield and Regina King. On the 7th, Spencer (2021) stars Kristen Stewart as Princess Diana in a re-imagined weekend in her life. While on the 8th, The Souvenir Part 2 (2021) stars Honor Swinton Byrne, Tilda Swinton and Richard Ayoade in the follow-up to Joanna Hogg's acclaimed autobiographical drama.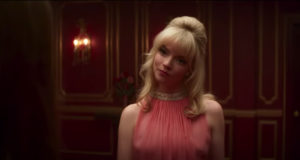 On the 9th, there's a showing of Last Night in Soho (2021), an erotic thriller starring Anya Taylor Joy and directed by Edgar Wright. The 10th is an especially busy day for this programme, with Drive My Car (2021) an epic, moving drama from acclaimed director Ryusuke Hamaguchi, based on a short story by Haruki Murakami. This sits alongside The French Dispatch (2021), a star studded, anthology comedy from Wes Anderson, and Great Freedom (2021), a German queer prison drama starring Franz Rogowski.
The 11th will see Jane Campion's much anticipated return to feature filmmaking, with her first film in 12 years, The Power of the Dog (2021) - western starring Kirsten Dunst and Jesse Plemons as a couple up against anti-hero Benedict Cumberbatch. More information on the LFF at QFT programme will feature in the next edition of this column.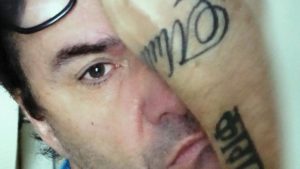 There are other attractions coming to the QFT this October. From the 1st to the 7th, you can see The Story of Looking (2021), the latest contemplation from the prolific Mark Cousins. Also playing on these dates, The Alpinist (2021) is a documentary following an ambitious young solo climber as he embarks on a dangerous ascent in Patagonia.
The Belfast International Arts Festival will also be at QFT with a screening on the 9th of The Queen V Patrick Ó Donnell (2021) an Irish language docudrama about an infamous murder plot.
Stay tuned for more.