Film Hub Fortnightly – April 21 part 2
With cinemas due to reopen in under a month, you can whet your appetite for a return to the big screen with a whole host of great content available now.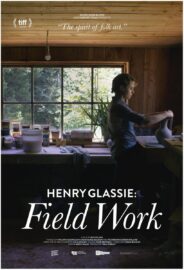 Over at QFT Player, there's host of new titles, including Henry Glassie: Field Work (2020), the new film by acclaimed Irish filmmaker Pat Collins. Collins craft a portrait of the celebrated American folklorist and ethnologist, while expanding his focus beyond Glassie and North Carolina to Brazil, Turkey and Ireland, in order to visit other artists inspired by his work. A ticket to the title also includes a 15-minute conversation between Glassie and journalist and author Fintan O'Toole.
Groundswell (2020), a documentary on the grassroots protests against fracking and oil extraction along the border and which recently played at the Foyle Film Festival, is currently available at QFT for those who missed it. This also applies to Stray (2020), an immersive documentary about the life of stray dogs on the streets of Istanbul, which is currently streaming via the Strand Arts Centre.
Back over at the QFT Player, you can watch Sisters with Transistors (2020), the acclaimed documentary which tracks the history of women pioneers in electronic music. While Black Bear (2020) is an independent meta-drama starring Aubrey Plaza as a filmmaker who stays at the remote home of two friends, a couple, in order to solve a case of writer's block. Tensions soon develop and build between these three characters, and things are not exactly what they seem. You can also still see Minari (2020), the now academy award winning drama about a Korean family planting their roots in 1980s rural America.
Also available via the QFT Player is the Women Over Fifty Film Festival. The festival, which is in its 7th year, is dedicated to showing film work made by older women and that "inspires younger people to re-think ageing and see creative potential in an often-invisible demographic". They have brought to this edition a choice selection of shorts. This 'Best of the Fest' programme includes 13 films made in the UK and Ireland as well as the United States, Australia, Kenya and Trinidad and Tobago. They range from animated works to documentary and more experimental titles and cover subjects such as alcoholism, class disparity, the menopause and tree planting.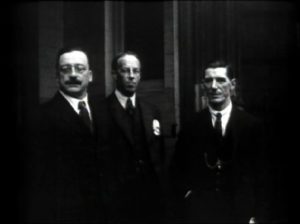 Over at NI Screen's Digital Film Archive, one of the many collections you can find and peruse on their database includes a selection of material dedicated to the anniversary of partition. This archival newsreel and other documentary footage, along with pair of newspaper excerpts, covers events from the 1916 Easter Rising to the very first years of Northern Ireland's existence.