Film Hub Fortnightly (April)
20th April 2020
4 Minute Read
Bringing you the best of local online film for you to enjoy at home.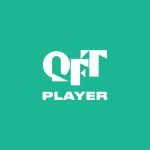 As the lockdown continues on, the Queen's Film Theatre has updated their new online initiative, QFT Player. Following on from their presentation of a filmed version of Abomination: A DUP Opera, a musical stage adaptation of the NI marriage equality campaign, you can stream a documentary that gives a behind the scenes look at the original Lyric Theatre production. Available from now until April the 25th. QFT Player is accessible on all devices and if you are signed up to any of the QFT's memberships you will receive notice of all future presentations.
If you are looking for short films to watch, Short of the Week  is an important resource. Its catalogue is international but also includes many films from Northern Ireland, including Every Breaking Wave. Directed by veteran music video director Aoife McArdle, it sets a love story against the backdrop of The Troubles in the 80s and scores it with the music of U2. Cowboys and Dissidents, from Will Maloney, is a revenge tale that is also set during The Troubles and James, from Connor Clements, is a contemporary set drama about a boy wrestling with his sexuality and his parents' marital woes. While Inhale, by Sean Mullan, is a documentary on grief and horse training.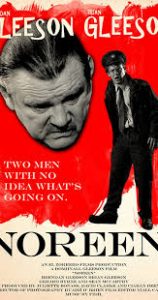 The website is also home to many Irish shorts. Including Noreen, a comedy directed by actor Domhnall Gleeson and starring his father Brendan and his brother Brian and An Island, an animation from the studio Coda that depicts a lone explorer's journey through wilderness. You can watch sport documentaries such as Five Stone of Lead, about a boy's aspirations to become a jockey. Otherwise, if you are not interested in sport, there is the documentary-cum-farce Analogue People In A Digital Age, which gauges opinion on the transition from analogue to digital television from barflies in a pub in the village of Gort, Co. Galway. Other titles and more information on the films listed can be found on the Short of the Week website.
Many more Northern Irish shorts are available to view on BBC iPlayer. Co-funded by BBC Arts and Northern Ireland Screen, Two Minute Masterpieces  is an initiative that allows up and coming NI filmmakers to make short works that are then screened on BBC Four before being made available on iPlayer. The latest series is a diverse set. Ranging from documentary and fiction, comedy and drama and covering subjects such as dystopia, adolescence, transphobia, disco dancing and slang.
Also available on iPlayer is the long-running Truth North. A collection of documentary shorts running from 10 to 20 minutes on average, the series intends to give a complex portrait of life in Northern Ireland. The latest series, its 13th, includes subjects such as the realities of living with dementia and the continued stigma associated with HIV. As well as an emphasis on communal or obscure activities like bingo and the art of rabbit catching.