Film Hub Fortnightly – August 22 (part 2)
It's the height of summer in Northern Ireland, but there's lots to see in the shade of its cinemas.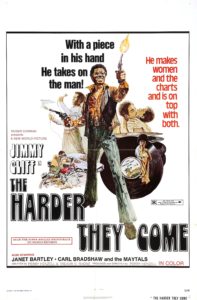 At the Queen's Film Theatre, there's a wide range of new and old releases. Until the 18th, you can see Iranian road movie and comedy, Hit the Road (2021), as well as the engrossing archival documentary Fire of Love (2022) about the Kraffts, partners in life and volcanology. While Joyride (2022) is an Irish buddy comedy starring Olivia Colman and directed by Emer Reynolds. Jordan Peele's latest, the science-fiction horror Nope (2022) starring Daniel Kaluuya, will also play up until the 18th. You can also see a rerun of the classic Jamaican crime movie The Harder They Come (1972), starring and soundtracked by Jimmy Cliff, and Blind Ambition (2021) is a French documentary situated in the world of professional, competitive wine-tasting.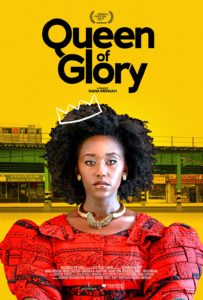 There will be several new releases arriving towards the end of the month. Playing from the 19th to the 25th, Anaïs in Love (2021) is a romantic comedy about a directionless young woman who becomes involved in a ménage à trois with an older couple, and My Old School (2022), starring Alan Cumming, combines documentary account, re-enactment, and animation to tell a strange true tale of impersonation. From the 26th to the 1st of September, you can see Her Way (2021), a Paris-set drama about an independent young mother and sex mother, her trials and victories. Queen of Glory (2021) is a comedy about young woman who inherits a Christian bookshop, while Official Competition (2021) stars Antonio Banderas and Penelope Cruz in a comedy about two famous and vain actors battling with their acclaimed director. Late August will also field a couple of special screenings. On the 20th, the QFT Late strand will present David Cronenberg's mind and body bending classic, Videodrome (1983), starring James Woods and Debbie Harry, and on the 24th, there will be a free Belfast Mela screening, with Q&A, of Song of the Earth (2022), a musical animated film about a young climate refugee from Bengal searching for her missing father.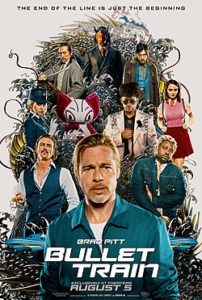 Cinemagic are continuing their summer season at the Ulster Museum with screenings of Frozen (2013) and Sonic the Hedgehog 2 (2022) on the 27th. Over at the Strand Arts Centre, you can see Nope, the animated historical fantasy Where is Anne Frank (2021), and big Hollywood releases like Bullet Train (2022), starring Brad Pitt, Elvis (2022) and Lightyear (2022). Bullet Train and Elvis are also showing at Movie House Cinemas, where you can see Glastonbury-set comedy Fisherman's Friends: One and All (2022) from the 19th. The 26th will be a double horror day with the opening of Beast (2022) and The Invitation (2022). Back at the Strand, on the 17th and 18th they will show the action-packed anime film Dragon Ball Super: Super Hero (2022), and on the 20th, 21st and 25th, you can see the director's cut of Star Trek: The Motion Picture (1979).