Film Hub Fortnightly – August pt 1
There are lots of new delights hitting Northern Ireland's screens this August.
Over at the Newcastle Community Cinema, they will be continuing their summer programme, following a couple of cancellations, with a screening of the quirky French farce Amelié (2001) on the 10th.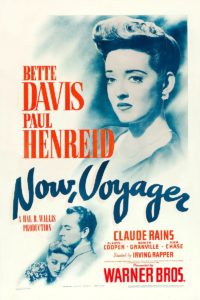 While at Queen's Film Theatre in Belfast, there's a wide range of new and old titles. From the 6th to the 12th, they will be showing Boys From County Hell (2020), a Northern Ireland set horror comedy following a group of road workers who accidentally unleash an ancient evil. Now, Voyager (1942) is a classic drama from old Hollywood, starring Bette Davis as a woman reeling from a period of abuse and a stay in mental hospital who goes on a cruise to recuperate, only to become passionately involved with a married man (Paul Henreid). While Zola (2020) follows two young women (Taylour Paige & Riley Keogh) who hook up for a wild and dangerous weekend trip to Florida.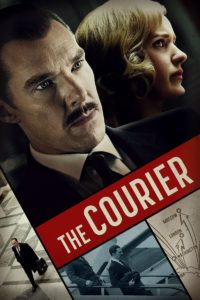 Coming to the QFT from the 13th to the 19th, The Courier (2020) is a true to life spy thriller starring Benedict Cumberbatch as a businessman recruited by MI6 and the CIA to infiltrate a Soviet officer (Merab Ninidze) on the eve of the Cuban Missile Crisis. New Order (2020) is a Mexican thriller set during a wedding that's derailed by the sudden eruption of violent uprising. While Wildland (2020) is a Danish crime drama following a 17-year-old girl, recently orphaned, who moves in with her aunt and her sons, and quickly becomes embroiled in their criminal activities.
The Strand Arts Centre's August programme features two special screenings. On the 13th they will be premiering East Belfast Boy (2021), a film directed by Emma Jordan and starring dancer Ryan O'Neill based on "a collaborative process [conducted] with young men from Belfast's Beersbridge and Newtownards Roads." The result is a unique, techno, poetry and dance driven production.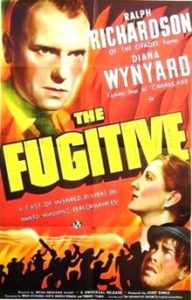 On the 15th, they will be hosting a one-off screening of the 1939 Belfast filmed and set thriller, On the Night of the Fire. Starring Ralph Richardson and directed by local filmmaker Brian Desmond Hurst, the film will be shown in its original format, 35mm film, and will feature a post-screening discussion with members of the Hurst family.
The Strand are also currently showing several of the latest blockbusters, including Jungle Cruise (2021), a tropical adventure from Disney starring Dwayne Johnson, Emma Blunt and Jack Whitehall, The Suicide Squad (2021), a new version of the anti-superhero movie and starring Margot Robbie, Idris Alba and John Cena. While Old (2021), the newest chiller from genre maestro M. Night Shyamalan, is about a family on holiday (including Gael Garcia Bernal and Vicky Krieps) who find themselves stranded on a beach with a malevolent curse. They will also be playing animated kids' film, Paw Patrol: The Movie (2021), from the 9th, and Free Guy (2021), a comedy and fantasy starring Ryan Reynolds as a desk jockey who realizes that he is a background player in an online video game, from the 13th.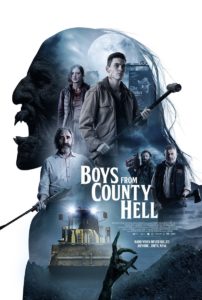 Jungle Cruise, The Suicide Squad and Old are also currently playing at all four Movie House Cinemas' locations. The same goes from Boys From County Hell, which will be screening from the 6th, all with a host of other new titles. From that date you will be able to see web-thriller Profile (2021), in which an undercover British journalist investigating ISIS's online propaganda who finds herself getting in too deep. Stillwater (2021), starring Matt Damon as an American who travels to France to help his daughter (Abigail Breslin), who has been arrested for a crime she didn't commit.
The Last Letter From Your Lover (2021) follows a pair of intertwined love stories, set in the past and the present and stemming from a secret trove of love letters, while Moonbound (2021) is a family friendly animation based on a German folk tale where a group of intrepid children set out for the moon in order to save an elderly June bug. And at the City Side location on the 11th, there will be a surprise screening.
Details about booking and in what exact Movie House location these titles will be playing will be revealed this week on the main Movie House website.
You can  find Covid-19 safety information for each venue here:
Queen's Film Theatre
Movie House Cinemas
Strand Arts Centre