Film Hub Fortnightly – January 2022 (part 1)
The beginning of 2022 is a quieter time for independent cinema exhibition in Northern Ireland, compared to the end of 2021. Still, there's plenty to see as several cinemas and organisations continue to keep their doors open, in compliance with new restrictions.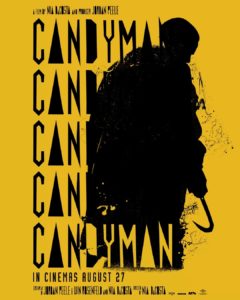 The Newcastle Community Cinema are set for their winter programme, starting with horror remake Candyman (2021), playing on the 7th. This will be followed by quirky, Chinese gangster-comedy Lucky Grandma (2019) on the 11th and Limbo (2020), a comedy about a Syrian refugee's adjustment to life on a remote Scottish isle, on the 15th. Fermanagh Film Club also return for their first screening of 2022 with a screening of Another Round; Danish dark comedy about alcohol and life, directed by Thomas Vinterberg.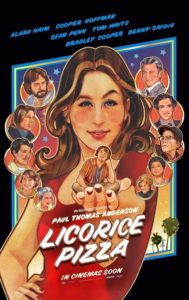 At the Queen's Film Theatre, up until the 6th, there will be showings of The Tragedy of Macbeth (2021), a new adaptation from director Joel Coen and leads Denzel Washington and Frances McDormand, and Titane (2021), a feminist body horror and drama from director Julia Ducournau. You can also see Sword Art Online: Progressive - Aria Of A Starless Night (2021), a feature-length iteration of the popular anime, and The Electrical Life Of Louis Wain (2021), a dynamic biopic of the distinctive Victorian artist starring Benedict Cumberbatch in the lead role, alongside Claire Foy, Toby Jones and Nick Cave. Running until the 13th, Licorice Pizza (2021) is the new film from Paul Thomas Anderson; a comedic 70s set coming-of-age tale starring Cooper Hoffman, Alana Haim, Sean Penn and Bradley Cooper. While Boiling Point (2021), which opens on the 7th and plays up until the 13th, is a high-pressure thriller starring Stephen Graham as the head chef of a high-profile restaurant trying to survive 24 hours of demanding customers and personal crises.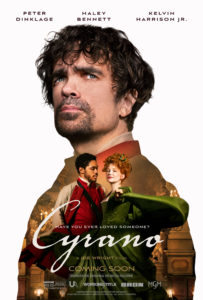 Over at the Strand Arts Centre, you can see many of the big, current releases including The Matrix Resurrections (2021), West Side Story (2021), The King's Man (2021), Spider-Man: No Way Home (2021) and Encanto (2021). From the 14th, you will be able to catch Cyrano (2021), a musical based on the stage production of the same name, from director Joe Wright and starring Peter Dinklage, Haley Bennett and Ben Mendelsohn. They will also be showing Scream (2022), a new reboot of the referential horror franchise. At Movie House Cinema's four locations, you can also catch The Matrix Resurrections, West Side Story, The King's Man, Spider-Man: No Way Home and Encanto, as well as Ghostbusters: Afterlife (2021), Clifford the Big Red Dog (2021) and House of Gucci (2021). From the 7th, they will be running The 355 (2022), a globe-trotting spy caper starring Jessica Chastain, Lupita Nyong'o and Penélope Cruz, and Scream will open on the 14th.