Film Hub Fortnightly – July 2021 Part 1
05th July 2021
3 Minute Read
As we go further into the summer, more and more of Northern Ireland's cinemas are opening their doors.
This includes the Newcastle Community Cinema, which will be showing the Oscar-nominated The Sound of Metal  (2020), starring Riz Ahmed, on the 17th at their venue on Newcastle's main street.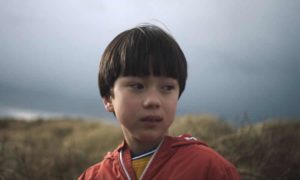 Over at the Queen's Film Theatre, there is a whole host of new titles. Showing until the 8th, Slalom (2021) is a dark drama about the troubling relationship between a 15-year-old, French Olympic Skiing Team hopeful (Noée Abita) and her coach (Jérémie Renier). Also on the 8th, there will be a special 'relaxed screening' of The Reason I Jump (2020), a documentary featuring several intimate portraits of non-verbal autism.
Showing from the 9th to the 11, and then again from the 13th to the 15th, Tove (2020) is a biopic of the Moomins creator Tove Jansson (Alma Pöysti), depicting the flourishing of her art life and her passionate love affair with Vivica Bandler (Krista Kosonen). While Martin Eden (2019) is the critically acclaimed adaptation of the Jack London novel from director Pietro Marcello, who transplants this story of a young working-class man's artistic and political awakening to mid-20th century Naples.
Screening on the 10th and the 11th, Nashville (1975) is the newly restored masterpiece by Robert Altman, charting an epic ensemble as they make their way through highs and lows in the Mecca of country music.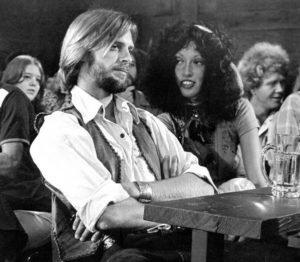 Showing on the 14th and then again from the 16th to the 22nd, Deerskin (2020) is a French black comedy, about a man determined to possess the finest jacket in the world, whatever the cost. The 16th to the 22nd will also see a run of Summer Of Soul (...Or When The Revolution Could Not Be Televised) (2021), the debut film from musician Ahmir-Khalib Thompson, better known as Questlove. It documents, using archival footage, the radical Harlem Cultural Festival which took place over 6 weeks in the summer of 1969. While Nowhere Special (2020) is a Northern Irish, filmed and set, drama about a terminally ill single father (James Norton) who sets out to find the perfect family to adopt his 4-year old son.
At the Strand Arts Centre, you could also see Nowhere Special from the 16th, and they will be showing Black Widow (2021), the newest Marvel movie, starring Scarlett Johansson, which opens from the 9th.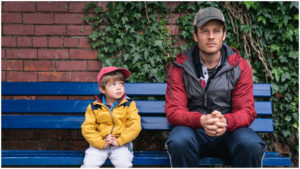 You can also see Black Widow at all four Movie House sites. Additionally, at the City Side location, you can see Fatima (2021), a drama about a ten-year-old shepherdess in rural Portugal who claims to be visited by visions of the Virgin Mary. While Freaky (2021), showing at City Side, Glengormley and Coleraine, is a horror comedy starring Vince Vaughn about a high school girl who swaps bodies with a serial killer.
You can  find Covid-19 safety information for venues here:
Queen's Film Theatre
Movie House Cinemas
Strand Arts Centre