Film Hub Fortnightly – July 2021 Part 2
20th July 2021
3 Minute Read
As the summer rolls on, more and more titles are coming to Northern Ireland's independent cinemas.
Though many of the region's community cinemas and film clubs have yet to remerge, the Newcastle Community Cinema are set on continuing their summer programme with a screening of Paddington 2 (2017) on the 25th. The Picture House in Ballyclare are also hosting a screening this weekend at the Town Hall, so you can join them to enjoy  award-winning US Korean film Minari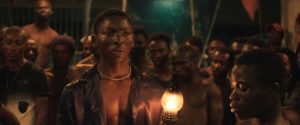 At Queen's Film Theatre, from the 23rd to the 29th, you can see Danish black comedy, Riders of Justice (2021). It stars Mads Mikkelson (also appearing in Another Round (2020), still showing) as an ex-soldier out to avenge the possible murder of his wife. Also running between those dates, Night of the Kings (2020) is a drama from the Ivory Coast set in a prison where the struggle for dominance takes the form of a series of storytelling rituals and duels. The World to Come (2020) stars Casey Affleck and Katherine Waterson in a romance set during the 19th century, while the newly restored Girlfriends (1978) is a classic of American independent cinema from director Claudia Weill and a hilarious tale of female friendship and life in New York.
The Sparks Brothers (2021), running from the 29th till the 5th of August, is a documentary directed by Edgar Wright covering the long and diverse career of the great glam band Sparks. While from the 30th to the 5th, you can see Two of Us (2019), a French drama about two older lovers on holiday whose relationship starts to come apart under the pressure of illness and sudden revelations. While Limbo (2020) is a comedic drama following a group of asylum seekers stuck on a remote Scottish island.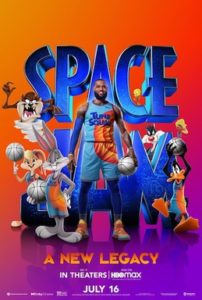 Over at the Strand Arts Centre, there are several new titles. The Croods 2: New Age (2021), features the voices of Nicholas Cage, Emma Stone and Ryan Reynolds in a sequel to the prehistoric family animation, while Space Jam: A New Legacy (2021) is an update on the much-loved Looney Tunes/basketball crossover.
Coming on the 23rd, Old (2021) is the newest from M. Night Shyamalan and a horror about a family stranded a beach with a mysterious, malevolent curse. While from the 30th, you can see Spirit: Untamed (2021), a 3D spin-off to the classic 2D animated adventure film, and Jungle Cruise (2021), an adventure film from Disney, based on the famous theme park ride and starring Dwayne Johnson.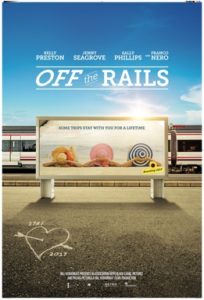 Space Jam, The Croods 2, Old and Jungle Cruise will also be coming to all Movie House sites. Additionally, you can currently catch The Forever Purge (2021), the newest entry in the societal collapse themed horror-thriller franchise, screening at City Side, Glengormley and Coleraine. Available now at all four sites, Escape Room 2 (2021) is another survival themed horror sequel, following a group of six strangers trying to escape from a labyrinth of lethal escape rooms. While from the 23rd, at City Side and Coleraine, you can see Off the Rails (2021), a drama following three close friends in their 50s, and the 18-year-old daughter of a departed fourth friend, as they travel across Europe, recreating a journey they took together in their youth.
You can  find Covid-19 safety information for venues here:
Queen's Film Theatre
Movie House Cinemas
Strand Arts Centre