Film Hub Fortnightly – June 2021
07th June 2021
5 Minute Read
As lockdown continues to ease throughout all of Northern Ireland, the programmes of its cinemas, in turn, continues to expand to include releases both new and old.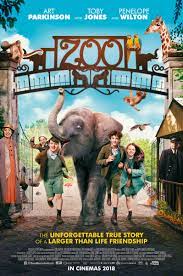 This includes the return of the region's community cinemas. Ormeau Community Cinema are working on a new programme, with titles and schedules TBA. While on the 19th, the Ballyclare Picture House will be hosting a screening of Zoo (2017), a drama for all ages about a family who hide an elephant from Belfast Zoo during the Blitz, in the Ballyclare Town Hall. We're hoping for more news about community cinemas around NI reopening soon.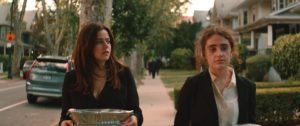 Over at the Queen's Film Theatre, you can see Shiva Baby (2020). Playing on the 9th with a pre-recorded Q&A featuring director Emma Seligman, it is an American independent comedy about a strung-out college student at a family get-together, where she not only has to contend with prying relatives and neighbours, but her ex-girlfriend and the unexpected appearance of her married sugar daddy. Between the 11th and the 17th, you can see Phil Lynott: Songs For While I'm Away (2020), a cine-biography of one of Ireland's great rock stars, starting with his working-class upbringing in 1950s Dublin to his legendary run as the frontman of Thin Lizzy. While The Father stars Anthony Hopkins in an Oscar-winning performance as a man coming to terms with the onset of Alzheimer's.
Also playing between the 11th and 17th is Mandabi (1968), one of the many masterpieces by the great Senegalese filmmaker, and a father of African cinema, Ousmane Sembene. Based on his own novella and newly remastered, it follows an unemployed man in Dakar on an increasingly absurd, and eventually nightmarish, quest to collect a 25,000 franc money order sent by his son in Paris. Running from 11th to the 15th, you can also another revived classic with the darkly comic Fargo (1996). Written and directed by the Coen brothers, it stars Frances McDormand as a pregnant cop on the snowy, bloody trail of a bungled kidnapping, set in motion by a hapless, desperate car salesman played by William H. Macy.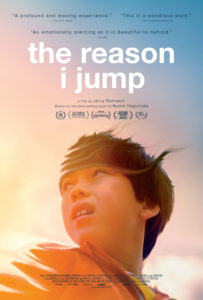 The Reason I Jump (2020), playing from the 18th to the 24th, is a documentary about the lives and experiences of autistic people, based on the bestselling book of the same name. While Another Round (2020), an alcohol themed and fuelled comedic drama from Denmark and starring Mads Mikkelson will play on the 20th and then again, for an extended run in July.
The month of June at the QFT will also be home to few special, one-off screenings. The Sheffield Doc Fest continue their stay in Belfast with another screening of The First 54 Years: An Abbreviated Manual For Military Occupation (2021), a documentary examining the occupation of Palestine through oral testaments from Israeli soldiers, on the 11th. While Belfast native Mark Cousins' newest film The Story of Looking (2021), will play on the 12th. On the 13th and 17th, you can also attend an Exhibition on Screen with Sunflowers, a showcase of the famous Sunflower cycle by the great Dutch painter Vincent Van Gogh.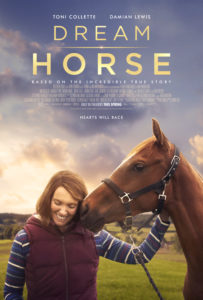 At the Strand Arts Centre, you can also see The Father, playing from the 11th, as well as Nomadland, currently playing at both The Strand and at QFT. You can also see Dream Horse (2021). Based on a true story, it stars Toni Collette as a bartender in a small Welsh town who trains a champion racehorse. Land (2021), also currently playing, is the directorial debut from actress Robin Wright. It stars Wright and Demián Bichir in a drama about a woman, reeling from a recent tragedy, who decides to retreat to an isolated life in the wilds of the Rocky Mountains.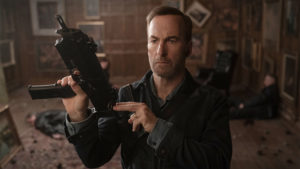 Dream Horse and Land are also playing at Movie House's Belfast City Side location in both cases, and Glengormley and Coleraine for the former . While at both City Side and Coleraine you can see Felix and the Hidden Treasure (2021), a family friendly animation about a young boy searching for his missing father. Nobody (2021), playing at Glengormley and Coleraine, is a dark comic thriller starring Bob Odenkirk as a everyman who becomes the target of a drug lord. While Tom & Jerry: The Movie (2021), playing at City Side, Glengormley and Coleraine, is a part-animated, part-live action revival of the classic MGM cartoon.
More information about these titles and booking information can be found at their respective websites.
You can also find Covid-19 safety information for each venue here:
Queen's Film Theatre
Movie House Cinemas
Strand Arts Centre