Film Hub Fortnightly – March Part 1
01st March 2021
3 Minute Read
This fortnight sees the Belfast Children Festival land on QFT Player.
Following on from last month's NI Science Festival, another festival comes to Northern Ireland and specifically will be bringing movies to our screens via the QFT Player, most of them for free.
This is the Belfast Children's Festival, hosted by children's art charity Young at Art and running from March the 5th until the 14th. The festival will be putting on many different types of events but its film, or film-related, events include Through Our Eyes (2021), a series of 5 short films on theme of young carers, presented by DU Dance (NI) and Barnardo's NI.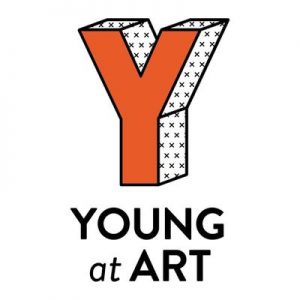 MY PLACE: Creative Experiences Of The Pandemic (2021), made in association with the MAC, features interviews with children from Belfast on their thoughts and experiences of the pandemic, while RELEASE THE BABOONS - Part 5 (2021) features comedian Paul Currie and his family-friendly stand-up show of "puppetry, clowning and sheer exuberance".
Dancing At The Disco At The End Of The World (2021) is a filmed play from the Replay Theatre Company, performed and filmed especially for the festival at Riddel's Warehouse. Set in a post-virus world where only children are left, they must submit to a new world order. Strings (2021) is a short dance piece, bringing together children with special needs and professional dancers in a bonding performance. While Whiteout (2021), another short dance piece, is about the complexities of living in a bi-racial relationship.
Though you may not be able to attend in person, you can stream this year's Baby Rave @ Home (2021), as hosted by the MAC and DJ-in-residence Kwame Daniels. Turnabout (2021) is another short dance performance, a dance of hope scored by stories gathered from school children around Belfast. While Dragtime Bedtime Stories (2021) features the return of Cherrie Ontop reading "stories of friendship, fun and inclusivity, where kindness, understanding and being true to yourself always wins the day."
Insect Hands and Sunny Days (2021) is a double bill of a short films themed around the natural world. While starting a bit later than the other events at the 12th, The Musician (2021) is a "darkly comic opera" and a reimagining of The Pied Piper tale, directed by Conor Mitchell.
More information about the festival, specific events and other information can be found at the QFT Player and the Young at Art website.
Meanwhile at the QFT Player, there are some other new titles available to stream. Right now, you could watch White Colour Black (2016), a drama about a London photographer (Dudley O'Shaughnessy) who returns home to Senegal for a reawakening.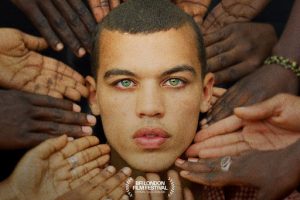 Showing from the 5th, Eye of the Storm (2021) is a documentary following renowned painter James Morrison as he attempts to paint one last work before his eyesight fails. While from the 12th, you can watch Killing Escobar (2021), a documentary from David Whitney about a Scottish soldier of fortune who was hired to assassinate the infamous drug lord.
Finally, over at the Fermanagh Film Club, they are showing The Farewell (2017), a comic drama starring Awkwafina as a young Chinese-American women who flies to Changchun to attend a family gathering being held for her dying grandmother (Zhao Shu-zen).