Film Hub Fortnightly – May 2022
09th May 2022
3 Minute Read
As part of Film Hub NI's Collective series, the NI-set thriller Here Before (2021) will show at the Roe Valley Arts & Cultural Centre in Limavady on the 12th and the Nerve Centre in Derry on the 18th. The Ormeau Community Cinema in South Belfast will be showing Here Before at the Pavilion Bar on the 19th, followed by a showing on the 20th in the Omagh Community House, hosted by the Subterranean Community Cinema.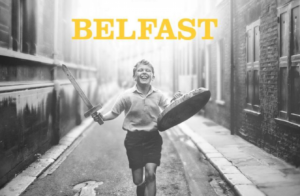 Newcastle Community Cinema will be showing Polish psychological drama Never Gonna Snow Again (2020) on 10th, Kenneth Branagh's Belfast (2021) on the 14th and Disney's Cruella (2021) on the 21st. The Ballyclare Picture House will also be screening Belfast, as part of the Mayfair, on May 21st.
At the Queen's Film Theatre, you can still see new releases such as The Velvet Queen: Snow Leopard (2021), Downton Abbey: A New Era (2022), and Wild Men (2021), where a mid-life crisis leads to a return to nature. Until the 12th, there's also a revival of the classical musical Cabaret (1972). From the 11th to the 14th, there will be screenings of This Much I Know to Be True (2022), the new concert film collaboration between director Andrew Dominik and musicians Nick Cave and Warren Ellis. Running from the 13th to the 19th, Gasper Noé's new film Vortex (2021) is a dark slice of life of an elderly, intellectual couple (Françoise Lebrun and Dario Argento) and An Cailín Ciúin (2022) is an acclaimed, Irish-language coming-of-age tale. Ennio (2022), playing from the 15th to the 19th, is a documentary on the legendary movie composer Ennio Morricone.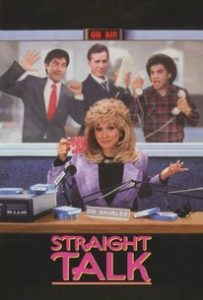 Towards the end of May there will be several special screenings at the QFT. On the 20th, Hands Up Project Palestinian Film Night will showcase a programme of shorts on resistance. While on the 21st, there will be a Dementia Friendly screening of Belfast, as well as the conclusion of the Dolly Parton season with comedy Straight Talk (1992). Alongside, there will be a couple of new releases playing from the 20th, with Benediction (2021), a tender and impressionistic biopic of the war poet Siegfried Sassoon from the great British filmmaker Terence Davies, and Everything Everywhere All At Once (2022), an absurdist, sci-fi action film starring Michelle Yeoh.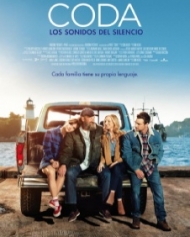 Movie House Cinemas will also be showing Operation Mincemeat (2022), The Northman (2022), Downton Abbey, the Oscar-winning CODA (2021), as well as Doctor Strange in the Multiverse of Madness (2022), the new Sam Raimi directed Marvel movie. At the Strand Arts Centre, you can also see The Northman, Downton Abbey, and the new Doctor Strange. On the 12th, The Silver Screenings strand will also be showing Buster Keaton's comedy masterpiece The General (1926) and the resident Minor's Club will be showing Trolls (2016) on the 14th and a programme of Pixar shorts on the 21st.
See here for details of all Here Before Collective screenings.