Film Hub Fortnightly New Year Edition
19th January 2021
4 Minute Read
Since we are in the midst of another period of lockdown, independent film exhibition has returned to exclusively online venues.
This includes the winter and spring season of the Fermanagh Film Club. Hopefully the film club will be able to return to their home at Waterways Ireland, Enniskillen within the coming months. Until then, they have announced their picks over on their Facebook page, where they will also be providing links to where you watch these titles. First up is The Mole Agent (2020), a comedic docufiction from Chile about an elderly assistant to a P.I. who infiltrates a nursing home suspected of foul play. From the 27th they will be showing Clemency (2019), an acclaimed American drama about a prison warden grappling with the moral consequences of her role as overseer on death row.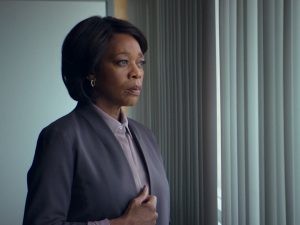 Details remainder of the season can be found over at their Facebook page and will be featured in more detail in future entries of this column.
Entering the online arena this month are Strand Arts Centre, screening MLK/FBI (2021) online in January in association with Dogwoof Films and the mighty We Are Parable. MLK / FBI is the first film to uncover the extent of the FBI's surveillance and harassment of Dr. Martin Luther King, Jr. Based on newly discovered and declassified files, the documentary explores the US government's history of targeting Black activists, and the contested meaning behind some of our most cherished ideals.
Over the past few weeks, the Galway Film Fleadh have been hosting an excellent initiative. A season of independent Irish cinema, available virtually on their website, called Solstice. The selection includes several key Northern Irish films and filmmakers, like Pat Murphy's Anne Devlin (1984), which stars Bríd Brennan as the eponymous revolutionary who, under the guise of housekeeper to republican leader Robert Emmet, was a key actor and witness of Irish history.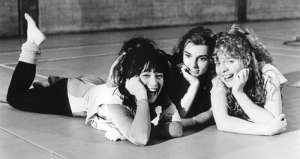 Hush-a-Bye-Baby (1990) is the debut film of Margo Harkin, known for her solo work and as a member of the Derry Film & Video Collective. Here she paints a tragicomic panorama of working-class Derry in the 80s, with Emer McCourt playing Goretti, a teenaged girl whose life is upturned when she discovers she is pregnant.
All films shown under Solstice are available to rent until the 21st of this month. More information about the programme and individual titles can be found here.
Queen's Film Theatre's online streaming service, QFT Player, has been one of the main Northern Irish film initiatives this past year, and is still accessible with a diverse catalogue. From local work, such as the near complete filmography of the documentarian John T. Davis and many exclusive interviews and readings produced by the Seamus Heaney Centre, to a rich international selection.
This includes, I Am Not Your Negro (2016), a documentary about the life and thought of writer James Baldwin, directed by Raoul Peck and featuring the voice of Samuel T. Jackson, and The Traitor (2019), a mafia epic from the Italian master Marco Bellocchio. Murder Me, Monster (2019) is a horror film, following a police officer in rural Argentina as he investigates a spate of bizarre killings, while Cocoon stages a young girl's coming of age over one hot Berlin summer.
QFT Player also features screenings as part of this year's NI Science Festival, available to watch on QFT Player from Wed 17 - Wed 24 Feb. Titles include Origin of the Species (2020) and Sisters with Transistors (2020) available to pre book now.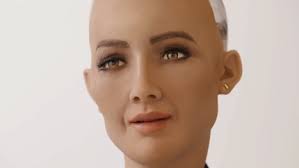 Information about these films and many others can be found over at the QFT Player.