Film Hub Fortnightly – Sept Pt 2
It has now been nearly two months since the first Northern Irish cinemas began to reopen their doors and both new titles and renewed old titles keep coming.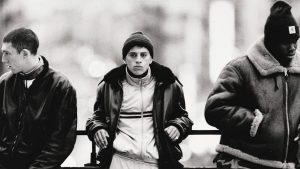 At the Queen's Film Theatre this week, you can still see Tenet (2020), Christopher Nolan's time bending spy movie. As well as Les Misérables (2019), a French drama about a clash between police and the black and Maghrebi citizens of a poor, suburban Parisian commune, and La Haine (1995), another French drama about police brutality, which is celebrating its 25th anniversary. From Friday, the QFT will be screening Parasite director Bong Joon-ho's classic police procedural Memories of Murder (2003) and Rocks (2019), a British drama about a teenage girl who takes her younger brother under her wing after they are abandoned by their mother.
In the documentary White Riot (2019), which will be showing this weekend only, director Rubika Shah tells the history of the Rock Against Racism movement. While A Night at the Louvre: Leonardo Da Vinci (2020), showing this weekend as well as next Thursday, is a cinematic exhibition of the great artist's work, on the 500th anniversary of his death. This September's listings at the QFT conclude with A White, White Day (2019). Showing next Monday to Wednesday, it is an Icelandic drama about a bereaved police officer who sets out the discover the truth behind his late wife's potential infidelity.
At the Strand Arts Centre, you can still catch Tenet, along with Marvel spin-off New Mutants (2020) and kids animation 100% Wolf (2019). You can also see romantic comedy The Broken Hearts Gallery (2020) and Bill and Ted Face The Music (2020), which sees Keanu Reeves and Alex Winter reprising their roles inter dimensional travelling doofuses. Some of the older titles that will be showing at The Strand include the noir Gilda (1946), starring Rita Hayworth and Glenn Ford, which will screen this Thursday and the next, and the 1973 animated animal version of Robin Hood. That title will also screen both Thursdays, as part of the cinema's Minors Club strand, with additional interactive workshop screening on Saturday the 19th. The Minors Club will also show The Muppets Take Manhattan (1984), followed by another workshop, on Saturday, the 26th.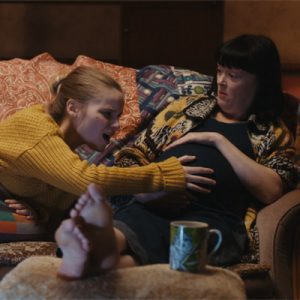 While on the 19th and 20th, there will be a special non-cinema offering, with screenings of composer Andre Rieu in concert, performing his Musical Maastricht album. Another highlight is another chance to see A Bump Along The Way, the Derry based comedy starring Bronagh Gallagher which earned rave reviews when it was released late last year. It opens on Friday and runs for a week.
Over at the Movie House Cinemas, Sally Potter's The Roads Not Taken, Savage - a look at New Zealand's street gangs, and old scary classic The Exorcist are among the titles playing across the four sites.
More details about booking, social distancing measures and complete listings can be found at each cinema's website, details of which are collated here as part of Film Hub NI's #backtocinemaNI campaign.