Stuart Sloan (Second Chance Cinema) attends IDFA 2022
15th December 2022
3 Minute Read
In November 2022, I attended IDFA in Amsterdam again, filling my eyes and ears with nearly 20 of the world's best documentaries.
It is a testament to the variety and broad selection which IDFA brings to the world each year that this is only 10 % of the films, barely scratching the surface of what is on offer. On the short journey home, recalling the previous days of film watching, is often a blur, films rolling into each other, talking to each other with connections and contradictions. Immediately, the overriding feeling is to have witnessed a lot of the world's problems, but combined with the beauty and ecstasy of what it is to be human in 2022.
I had many productive meetings at the festival too, its so relaxing being able to attend festivals and have no social restrictions - lets hope that is the last time we have to say that! I met up with Taryn and from Encounters Documentary Festival, based in Cape Town, South Africa. We are planning to do some documentary sharing in the next year, showcasing Irish films in SA, and some African films here in Belfast - and we are going to investigate funding to potentially allow some filmmakers to travel between the two countries as well. I also met with some distributors and went through their exciting line-ups for 2023.
The most exciting development was a meeting with programmer Inka Achte from DokPoint in Helsinki, and Chiara from Biografilm in Bologna who are attempting to set-up a documentary alliance (tentatively called 'Outskirts' due to our geographical locations within Europe) in order to share experience, films and guests. A second, exciting, part of this alliance hopes to create a community based film training programme across all 3 countries.
More to come from this idea - full of potential for our audiences.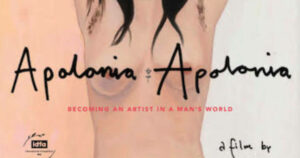 Finally, I can get round to the films - films from all over the world, in many varied styles and forms. Highlights included Apolonia, Apolonia - a meandering tale of a filmmaker and her relationship with her subject, the eponymous young painter. The film lives with Apolonia for almost a decade, showing her unique and mad life in a skilful and emotionally meaningful way.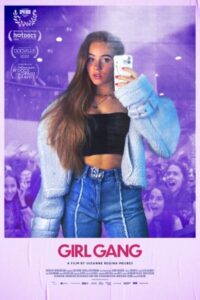 In the observational, verite style, I saw Girl Gang - a sad tale about a teenage German Instagram influencer family, The Northeast Winds , a vital film about a town in the midst of the Russian invasion of Ukraine,
and The Etilaat Roz about an Afghanistan newspaper dealing with its countries collapse after the coalition forces withdrew. I also saw a light-hearted biography of Werner Herzog, a documentary about how the deep rooted ways in which the fossil fuel industry has embedded itself within our economy and society, a film about a spy/whistleblower who worked on the first atomic bomb and an incredibly interesting experimental Mexican film thats deals with mental health. I also picked up many, many ideas for documentaries to watch in the coming months.
Overall, a very positive and enriching experience - thanks so much Film Hub NI.
Stuart travelled to IDFA with support from a FHNI bursary - a scheme which is open to all Hub members to attend training or events. Contact us for more details.