Film Hub Fortnightly – June 2021 (part 2)
21st June 2021
3 Minute Read
With the relaxation of lockdown continuing, the cinemas of Northern Ireland are offering us a new batch of films, coming into July.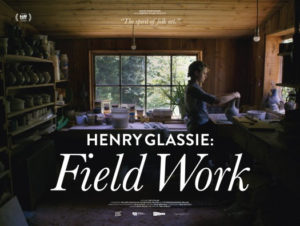 Over at the Queen's Film Theatre, there is a mix of new releases and special events. Up until the 24th, you can catch It Must Be Heaven (2019), the newest comedy from Palestinian filmmaker Elia Suleiman, starring Suleiman himself as a man who leaves Occupied Palestine in order to find a new homeland. You can also see Henry Glassie: Field Work (2020), a portrait of the American folklorist from Irish filmmaker Pat Collins. Quo Vadis, Aida? (2020), playing on the 21st and the 22nd, is a drama set during the Bosnian war, following Aida (Jasna Djuricic), a UN translator and Bosnian Muslim, as she attempts to navigate her role and her own survival.
From the 25th up to the 1st of July, there will be three new releases playing. Supernova (2020) is a drama starring Colin Firth and Stanley Tucci as a couple dealing whose life together is derailed when one of them develops early onset dementia. Sweat (2020) follows an Instagram fitness guru on the brink of fame, as her life begins to crumble. While with In The Earth (2021), director Ben Wheatley returns to his independent horror roots with an eerie tale set during a global pandemic and in a mysterious wood.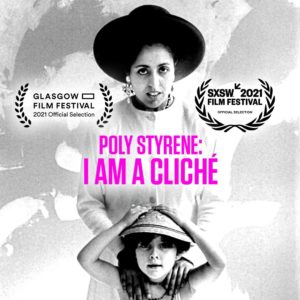 Another Round (2020), the Oscar-nominated, alcohol-fuelled Danish comedy-drama starring Mads Mikkelson, will be coming to the QFT for an extended run from the 2nd to the 8th of July. While on the 3rd they were will be two, music documentary themed special screenings, with Don't Go Gentle: A Film About IDLES (2020), about the Bristol punk band, and Poly Styrene: I Am A Cliché (2020), about the late, iconic frontwoman of X-Ray Spex, from the perspective of those who knew her and, most significantly, her daughter.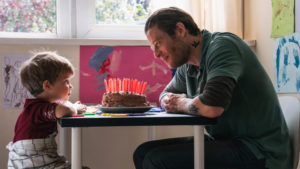 From today, at The Strand Arts Centre, you can see In The Heights (2021), a Lin Manuel Miranda penned musical set among the Puerto Rican community of New York. At the Strand, you can also see, until July the 1st, The Hitman's Wife's Bodyguard (2021), a comic actioner starring Samuel L. Jackson, Salma Hayek and Ryan Reynolds. While from the 24th, you can see Fast & Furious 9 (2021), the newest entry in the carmaggedon franchise. On 26th, there is also a special NI premiere of Nowhere Special, which was filmed on location in NI and stars James Norton. The screening will be followed by a Q & A with director, Uberto Pasolini.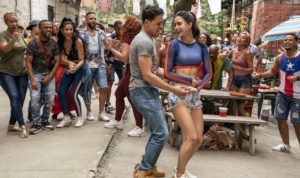 At Movie House Cinemas, you can also see In The Heights, The Hitman's Wife Bodyguard and Fast & Furious 9, which will be showing at all sites from the 24th. Additionally, you can see Monster Hunter (2020), the the new Paul W.S. Anderson adaptation of the hit giant monster themed video game franchise, starring Milla Jovovich, Tony Jaa and Ron Perlman.
You can  find Covid-19 safety information for each venue here:
Queen's Film Theatre
Movie House Cinemas
Strand Arts Centre