Film Hub Fortnightly – August
We are now several weeks into the reopening of cinema across Northern Ireland, with programmes that have largely skewed towards showing classic titles. Though from now through the following weeks, some newer titles will be coming to the screen.
At the Queen's Film Theatre, you can see Pinocchio (2019), Italian filmmaker Matteo Garrone's dark and strange retelling of the classic fairytale, featuring Roberto Benigni as Geppetto. Along with this fantasy epic, you can see three films each concerned with a woman struggling with her identity and for independence. Proxima (2019) stars Eva Green as an astronaut on the eve of a year-long mission, coming to terms with the fact she will be leaving her young daughter behind. Papicha (2019) is a drama, and the debut from director Mounia Meddour, about a young woman's burgeoning love of music and fashion amidst the chaos of the Algerian Civil War. While Saint Frances is a comedy-drama about a woman whose life gains some unexpected focus when she takes on a nannying job.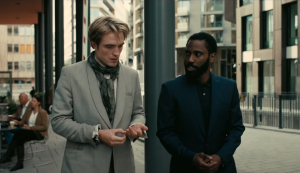 One film that is not currently playing at the QFT, but which will be from the 26th, is Tenet (2020), the new time bending thriller from Christopher Nolan, starring John David Washington, Robert Pattinson, Elizabeth Debicki, Michael Caine and Belfast's own Kenneth Branagh. You can also pre-book and see the film at any Movie House or at The Strand Arts Centre in East Belfast.
The Strand are also showing Nolan's film Inception (2010), as part of its 10th anniversary and in conjunction with a wealth of older titles. Now currently playing are family favourites and classics such as Pixar's Onward (2019), Despicable Me (2010), Spider-Man: Into the Spider Verse (2018), Back to the Future (1985) and Dirty Dancing (1987). Along with the murder mystery Knives Out (2019) and Quentin Tarantino's Pulp Fiction (1995).
More details about booking, social distancing measures and complete listings can be found at each cinema's website, details of which are collated here as part of Film Hub NI's #backtocinemaNI campaign.
The QFT Player has some new and interesting choices to offer any NI, or international, filmgoer browsing online. As part of their John T. Davis collection, the Holywood filmmaker's 1990 film Heart on the Line, a documentary about the Nashville country music scene, has been added and is available for free. While as part of the player's paid collection, you can rent Around the Sun (2019), a romance with a science fiction tinge.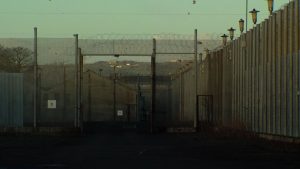 One of the most ambitious and vital attempts to record Northern Irish history has been the Prisons Memory Archive, a multi-part documentary project made up of interviews with those who were incarcerated, or otherwise connected to, the Armagh Gaol and The Maze and Long Kesh during The Troubles. Drawing from the support of organizations such as the Heritage Fund, Queen's University Belfast and the Public Record Office of Northern Ireland (PRONI).  While the project in its entirety is not currently being screened or available to stream, the QFT Player are showing, for free, We Were There (2014), an hour long documentary made up from footage taken from the archive, directed by the two of the project's overseers, Laura Aguiar and Cathal McLaughlin. News about the archive itself, along with a new website, will be coming at the end of this month.